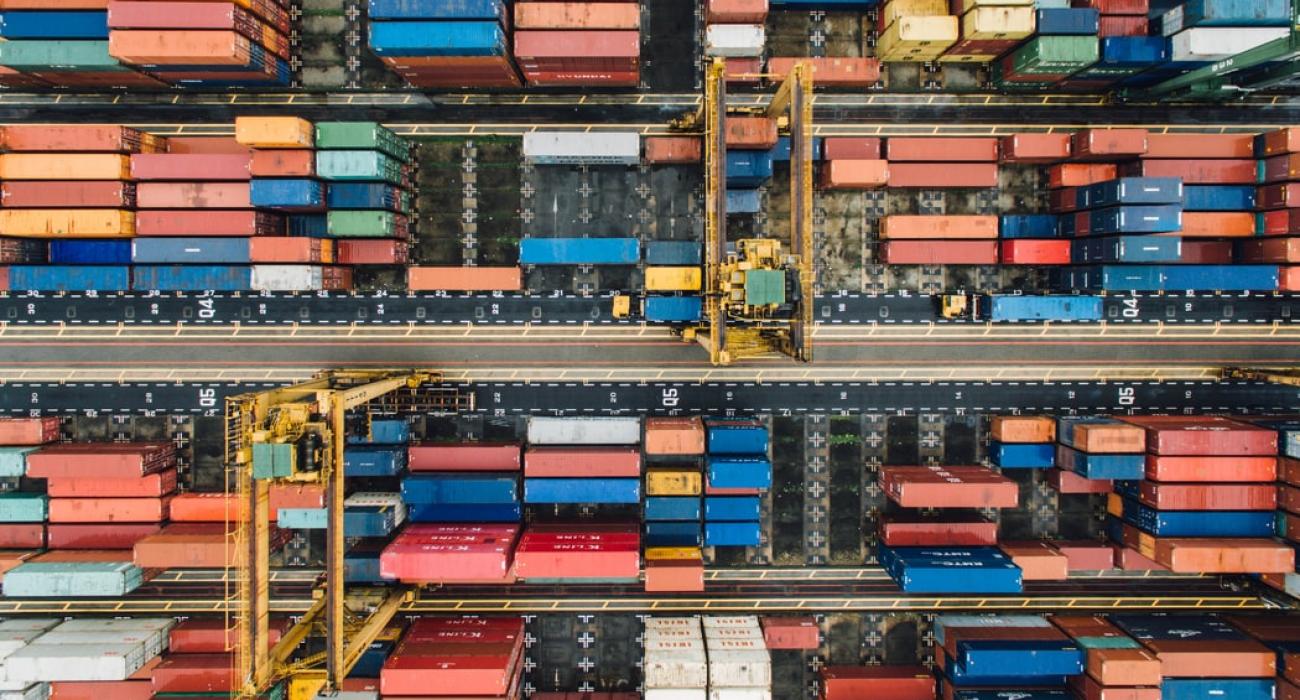 Forced Labor
Smart In Your World
Forced labor is an area of growing concern for businesses as reports of forced labor abuses increase worldwide. Companies must assess their supply chains and take action to address forced labor risks.
The United States prohibits the importation of all goods, wares, articles, and merchandise mined, produced, or manufactured, wholly or in part, in any foreign country by convict, indentured, or forced labor, under penal sanctions. 19 U.S.C. § 1307 (Section 1307). The statute broadly defines forced labor as:
All work or service which is exacted from any person under the menace of any penalty for its nonperformance and for which the worker does not offer himself voluntarily…the term 'forced labor or/and indentured labor' includes forced or indentured child labor.
There is no de minimis exception to this prohibition. The Trade Facilitation and Trade Enforcement Act (TFTEA) of 2015 eliminated the consumptive demand exception, which allowed the importation of merchandise produced with forced labor if the goods were not produced in sufficient quantities in the United States to meet demand.
Increasingly, there are reports of worker exploitation and incidences of forced labor worldwide. Recently, the human rights abuses by the Peoples Republic of China (PRC) against the Uyghur population, ethnic Kazakhs, ethnic Kyrgyz, and members of other Muslim minority groups in the Xinjiang Uyghur Autonomous Region (XUAR) have raised public concern and resulted in global condemnation. Forced labor is not limited to China or XUAR - there have been reports of North Korean, child, prison, and indentured labor around the world.
For companies, forced labor has become a priority issue and an area of substantial risk. Companies are facing increased government enforcement actions, intended to protect exploited and abused workers and to prevent prohibited goods produced with forced labor from entering the country. Forced labor has recently become the subject of pending bi-partisan legislation, Court of International Trade cases, US Customs and Border Protection (Customs or CBP) rulings, and increased import prohibitions.
Companies are also at risk of public outcry and boycotts if forced labor is discovered in their supply chain. Consumers do not want to unwittingly purchase goods produced with forced labor and inadvertently support human rights violators. Companies have also been sued by private parties in international court for selling goods allegedly produced with forced labor.
Companies are now responsible for monitoring the ever-changing government forced labor restrictions and legislation. They must assess their entire supply chains for forced labor risks – a difficult task for many companies with deep supply chains that do not have access to their upstream suppliers; establish policies and procedures to eliminate forced labor from the supply chain; and address any forced labor found in the supply chain, which may require the company to shift supply chains.
This can be a herculean task for many companies – but we are here to help.
How We Help
Counsel regarding compliance with forced labor laws including US Customs and Border Protection Withhold Release Orders and Findings

Assist with determining whether products are subject to Withhold Release Orders and prepare petitions for the release of detained or seized merchandise and file protests for excluded merchandise to secure the release of goods

Develop and implement forced labor codes of conduct and compliance programs and manuals
Conduct forced labor trainings
Review or develop supplier forced labor agreements and documentation
Evaluate supply chains for forced labor risks and address any risks
Respond to forced labor Customs questionnaires

Prepare for forced labor audits

Monitor and counsel regarding pending forced labor legislation and developments

Represent companies in court in protest, forfeiture, or customs penalty cases
Identify tracing solutions
Forced Labor Speaking Engagements and Publications
Our team gives presentations and writes on Forced Labor to help companies navigate the ever-changing developments in this area.
"Uyghur Forced Labor Prevention Act (UFLPA) What's New?", Retail Industry Leaders Association International Trade & Customs Committee Meeting, October 26, 2022
"Uyghur Forced Labor Prevention Act- What Every Retailer Needs to Know", National Retail Federation Webinar, July 13, 2022
"Are You Prepared for Uyghur Forced Labor Prevention Act (UFLPA) Implementation?", ArentFox Schiff Webinar, June 27, 2022
"Hot Trade Topics Affecting Your Clients", New York State Bar Association 2022 Summer Conference, June 22, 2022
"Forced Labor and Enforcement of the Uyghur Forced Labor Prevention Act (UFLPA)", Retail Industry Leaders Association Webinar, May 24, 2022
"Supply Chain Due Diligence is Here to Stay: What Fashion Brands Need to Know", USFIA and ArentFox Schiff Webinar, February 16, 2022
"Legal Issues in Ethical and Sustainable Fashion Sourcing," US-Mexico Chamber of Commerce, October 5, 2021
"Is There Forced Labor and Trafficking in Your International Supply Chain? What International Companies Need to Know," The New York State Bar Association and ArentFox Schiff, June 16, 2021

"

Lessons to Be Learned In Canada: Biden Administration Enforcement of the Forced Labor Provisions In the USMCA," Customs & International Trade Newsletter, Thomson Reuters, June 2021

"The Legal Consequences of Supply Chain Decisions: Slavery, Trafficking, and the Changing Legal and Regulatory Obligations Affecting Corporations Operating Internationally," The Committee on Corporate Counsel of the New York State Bar Association's International Section, April 12, 2021

"Tackling Forced Labor: New Look at an Old Problem," Coalition of New England Companies for Trade (CONECT), March 18, 2021
Key Contacts
Related Practices

Related Industries