Diane Roldán
Partner
Diane is an accomplished litigator, who specializes in counseling health care providers and California businesses.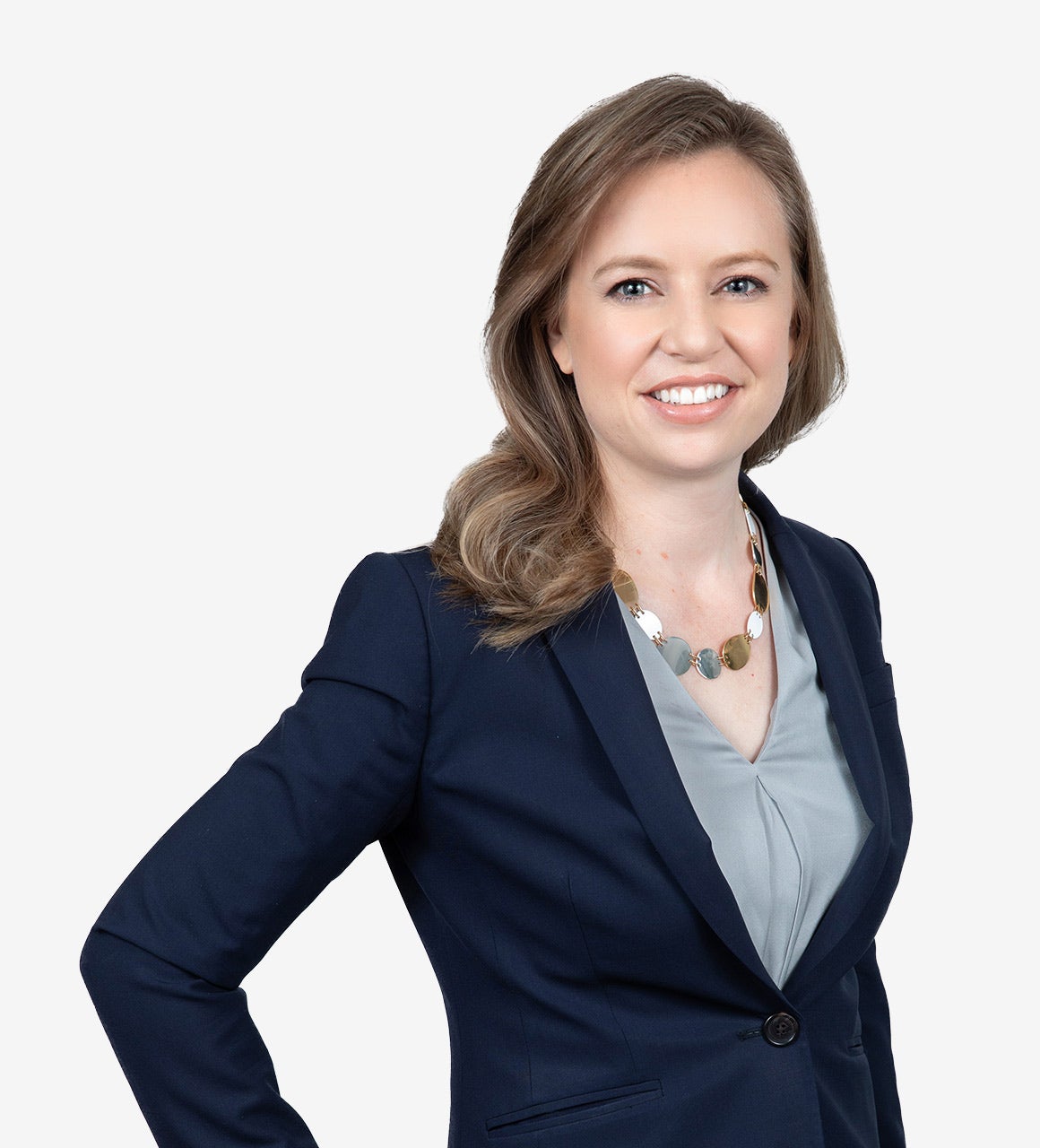 Diane helps clients avoid and resolve disputes. She counsels clients at every stage of the litigation process, from the initial complaint to the winning verdict, and in forums ranging from informal mediations to The Hague's Peace Palace. In 2021, Diane was recognized by Chambers USA and the Legal 500 as a top attorney.
Diane specializes in the health care sector. She represents hospitals, medical staffs, residency programs, ambulatory surgery centers, health care districts, and major health care systems throughout California in complex litigation, government investigations, peer review proceedings, employment disputes, and administrative hearings. Diane is a trusted advisor to clients on regulatory reporting, credentialing procedures, bylaws, governance, and fair hearing rights. She is also the lead author of several amicus curiae briefs on behalf of the California Hospital Association.  
Diane also represents mid-size businesses, national corporations, and investors in state and federal court, as well as numerous forms of domestic and international arbitrations. Her successful jury trial verdict was named one of the Top 25 verdicts in California in 2017 for breach of contract. Diane regularly counsels businesses on employment issues. 
Prior to joining ArentFox Schiff, Diane clerked for the Honorable John R. Fisher of the D.C. Court of Appeals in Washington, D.C. She received her law degree from Stanford Law School, where she was named a 2011 Stanford Public Interest Fellow.
Health Care Litigation & Peer Review
Diane represents hospitals, medical staffs, and other health care providers in civil litigation, peer review hearings, False Claims Act litigation, and Medical Board proceedings. Recent matters include:
Representing the California Hospital Association as an amicus curiae to the California Supreme Court and the California Court of Appeal on issues related to peer review hearing officer neutrality, Health & Safety Code section 1278.5, and the COVID-19 pandemic.
Defending major health care providers in connection with False Claims Act investigations by the Department of Justice

.

Representing hospital medical staffs throughout California in peer review hearings involving summary suspensions, restrictions, and termination recommendations.

Defending a hospital against employment-related claims brought under California's Fair Employment and Housing Act ("FEHA").

Counseling a large health system before the California Supreme Court in civil litigation involving a summary suspension of a physician's privileges, alleged whistleblower retaliation, and the Anti-SLAPP statute.

Advising a public healthcare district on breach of contract litigation in state court.

Successfully defending a leading Southern California hospital's residency program against claims of whistleblower retaliation, sexual harassment, and breach of contract brought by a former resident.
Health Care Counseling
Diane guides hospitals and medical staffs in complying with increasingly complex regulatory requirements. Recent matters include
Advising clients on regulatory reporting requirements, including National Practitioner Data Bank (NPDB) reports and Medical Board of California Section 805 reports.

Supporting hospitals and medical staffs during California Medical Board investigations, including responding to subpoenas and witness interview requests.

Counseling medical staffs on credentialing standards for new applicants and reappointments

, including standard minimum qualifications

.

Revising hospital medical staff bylaws to conform with modern best practices.
Complex Civil Litigation
Diane has a decade of experience advising mid-sized and national corporations in federal court, California state court, and various arbitration forums. Recent matters include:
A complete jury trial victory in California state court for a client whose former employee stole millions of dollars' worth of trade secrets before joining a major competitor in China. This case was named one of the Top 25 breach of contract verdicts in California in 2017 by Top Verdicts.

Litigating contract termination disputes arising from the COVID-19 pandemic on behalf of a global sportswear company.

Litigating employment-related claims brought against a real estate investment company.

Representing a footwear company against state and federal claims alleging trade secret theft, patent infringement, breach of contract, and unfair competition, resulting in a favorable settlement.

Defending Chevron U.S.A. Inc. and Chevron Corp., in connection with claims filed by the City of Richmond related to a 2012 refinery fire in Richmond, California. Prior to trial, the case settled for a nominal amount in 2018.

Defending a multinational energy company in AAA arbitration against a supplier alleging breach of contract.

Representing a California cannabis company against claims of breach of contract, fraud, and unjust enrichment.
International Litigation
Diane represented the sovereign nation Timor-Leste in two international arbitrations under UNCITRAL rules and a state-to-state arbitration at the Permanent Court of Arbitration in The Hague. 

Diane has defended multiple international investors alleging expropriation under NAFTA and a Spanish distributor in an ICC arbitration with its U.S.-based supplier.    

Diane successfully convinced the US Treasury Department's Office of Foreign Assets Control (OFAC) to remove a Zimbabwean corporation from the Specially Designated Nationals (SDN) and Blocked Persons list.

Diane won a complete victory for a pro bono client, when the United Nations Mechanism for International Criminal Tribunals (UN MICT) withdrew its allegation of contempt against a film production company screening its award-winning documentary, chronicling the first-ever prosecution of rape as a crime of war.
Publications & Presentations
Diane is Co-Editor of ArentFox Schiff's Health Care Counsel Blog. Highlights from her recent publications and presentations include:
"Working With Your Lawyers to Avoid Lawsuits: Strategies for Medical Staffs and Hospitals," California Association for Medical Staff Services (CAMSS) San Diego Chapter Meeting, January 20, 2022.
"Natarajan v. Dignity Health: Welcome Support for California's Physicians and Their Hospital Patients," Daily Journal, August 24, 2021.

"California Mandates COVID-19 Vaccinations for All Non-Exempt Hospital Workers by September 30," Health Care Counsel Blog, August. 9, 2021.

"Looming Challenges: Old, New, and COVID-19," Medical Staff Leaders and the Law Conference, March 5, 2021.

Host, ArentFox Schiff Fellows Presents Panel on "Racial & Ethnic Disparities in Maternal Health Care," January 25, 2021.

"Searching for Safe Harbors? CMS-Sponsored Model Participants Receive Anti-Kickback Statute Protection,"

Health Care Counsel Blog, 

January 13, 2021.

"Whistleblower Lawsuits & Interminable Hearings: Protecting Peer Review in an Increasingly Litigious State," California Association for Medical Staff Services (CAMSS) 2020 Education Series, Online, July 23, 2020.

"NPDB Reporting Deadlines Remain Firm Despite COVID-19 Emergency," Health Care Counsel Blog, May 12, 2020.

Rescheduled due to COVID-19:

"Anti-SLAPP in Peer Review: The Evolution Continues," California Society for Healthcare Attorneys (CSHA) Spring Conference, April 24, 2020, link to brochure.

"The Corrective Action Tool Box: What Options Do You Have?," Medical Staff Leaders and the Law Conference, San Francisco

and Costa Mesa, February 28, 2020 and March 6, 2020, link to brochure.

"Federal Agency Sues Hospital Over Late Career Practitioner Policy,"

Health Care Counsel Blog, 

February 14, 2020.

"Working Across Generations," Chief of Staff Boot Camp, Marina del Rey, February 7, 2020.

"The Anti-SLAPP Evolution Continues: California Supreme Court Confirms Anti-SLAPP Protection Can Apply to Retaliation and Discrimination Claims,"

Health Care Counsel Blog, 

July 25, 2019.

"Teaming With Your Lawyers to Avoid Lawsuits: Strategies for Medical Staffs and Hospitals,"

Medical Staff Leaders and the Law 2019: San Francisco,

March 1, 2019.

"Is It Reportable? HRSA Updates NPDB Guidebook for the First Time in Three Years,"

Health Care Counsel Blog, 

November 8, 2018.

"Arbitration in California," Delos Dispute Resolution's Guide to Arbitration Places, 2018.

"Whistleblower Lawsuits and Peer Review," Medical Staff Leaders and the Law 2018: Costa Mesa, February 2018.

"Making the Most of Prejudgment Writs of Attachment," Los Angeles Lawyer, September 2017.
Diane has also served as counsel of record in significant California cases, including: 
Natarajan v. Dignity Health, California Supreme Court decision (Aug. 12, 2021), representing amicus curiae California Hospital Association. 
Bonni v. St. Joseph Health System, California Supreme Court decision (July 29, 2021), representing St. Joseph Health System.
Barnes v. Superior Court, California Court of Appeal petition (Dec. 23, 2020), representing

amicus curiae 

California Hospital Association.
Awards & Recognition
2021 Chambers USA, "Up and Coming" attorney for health care. "An up-and-coming medical staff attorney earning a profoundly positive reputation for herself." "She is great at what she does and I cannot think of any improvement areas."
2021 Legal 500, "Recommended Attorney" for health care providers.
2017 Top Verdicts, award for a significant California breach of contract jury trial verdict.
2016 Albert E. Arent Pro Bono award for successful United Nations MICT case defending the rights of sexual assault victims.
2011 Stanford Public Interest Fellow.
Bar & Court Admissions

California Bar
Virginia Bar

Education

Stanford Law School, JD, 2011

Brigham Young University, BA, magna cum laude, 2008